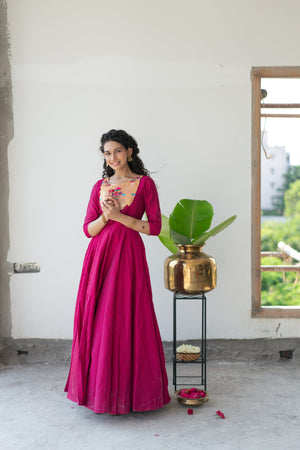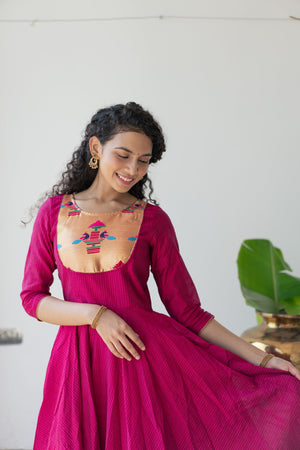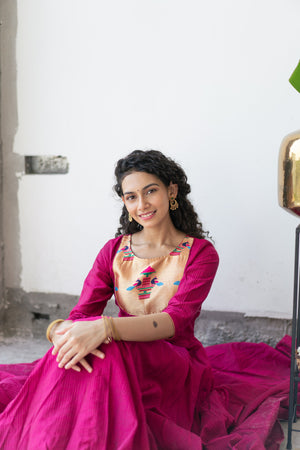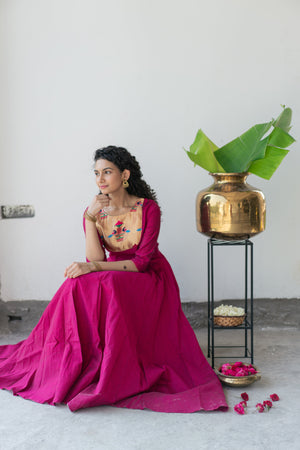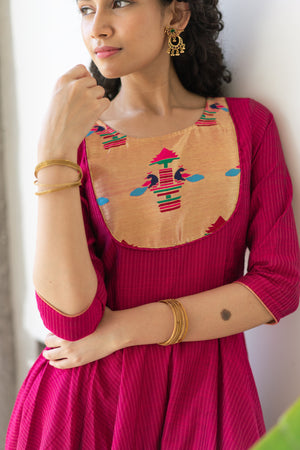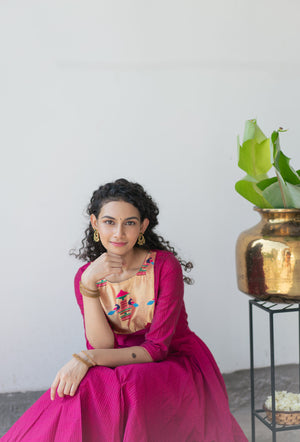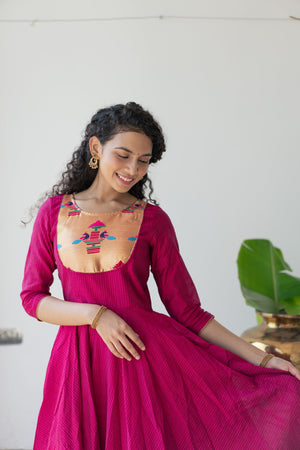 Products marked IM will be dispatched in 1 business day.
Pink striped semi silk dress with a beautiful Paithani zari yoke. Made in the flattering fit-and-flare silhouette, this dress is perfect for your festivities and can be worn all season long. Lining provided.
Closure: Side zipper
Fitting: Slim fitted
Any weaving irregularities or shade variations are characteristic of the fabric and in no way to be considered as defects.
Please refer to the size chart below and select the desired size from the drop-down. When in doubt, always go for the bigger size.
Dress Length: 54"

X SMALL: Bust = 32″ ; Waist = 26″ ; Hips = 34″
SMALL: Bust = 34″ ; Waist = 28″ ; Hips = 36″

MEDIUM: Bust = 36″ ; Waist = 30″ ; Hips = 38″

LARGE: Bust = 38″ ; Waist = 32″ ; Hips = 40″ 

X LARGE: Bust = 40″ ; Waist = 34″ ; Hips = 42″ 
2X LARGE: Bust = 42" ; Waist = 36" ; Hips = 44"